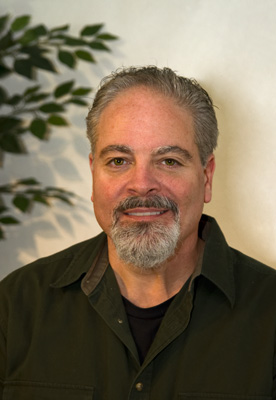 "We've worked with Steve DiMasi for several years. He is so easy to work with and his work always exceeds our expectations!  His creative eye and attention to detail delivers an amazing result.  We'll enjoy his photography in our lobby for years to come."
Terry K., Broomfield, CO
"As always, I am in awe of the amazing work you do. Thank you for helping us build our business!"
Lisa G., Denver, CO
"We cannot thank you enough for your dedication to the success of the project. Our clients are beyond thrilled at the result and are very grateful for your efforts." 
Elise B., Minneapolis, MN
"WOW! Thanks Steve! It's awesome to have the photos on the new site you created – and the angles you got on those shots are amazing! Thanks for making my work look so great =). You are SO good at what you do."
Calista M., Seattle, WA
"Can you feel the hugs you are receiving from a thousand miles away right now?? 🙂
Your design truly looks awesome. Thanks for all your hard work on this!! I am so excited! Thanks!"
Mike D., Boulder, CO
"Eye Candy! Stunning images really capture the quality of work we do. I know great photography from OK photography, but yours really raises the bar! I am impressed!"
Matt C., Saint Louis Park, MN
"I just wanted to take a moment and thank you for everything you did for us.  I really appreciate it and we have gotten amazing feedback regarding the quality of the images from our sales team and our customers.
By the way the site is amazing!!!  I'm very excited to show it to everyone!!! Thanks so much!!!"
Katie B., Englewood, CO
"We are getting excellent and enthusiastic feedback on the video. Good job. We are getting so many inquiries from this! Going with DiMasi Digital is turning out to be one the best decisions we've ever made!"
Chris P., Arvada, CO
"You are beautiful.  These pictures rock!  The pics before the transformation vs after? Unbelievable!!!  You are my favorite person in the world right now!  This is the best group of photos I've ever seen! You are an artist in the true sense of the word! Well done my man! Great Work!"
Pat C., Denver, CO 
"Great job on our photos and website!  We are very pleased with what you put together to help our business grow.
Thank you so much! It is great working with you!"
Michelle L., Los Angles, CA
"We did get to see your pictures and we were so impressed! (and we never knew our home was so big!)  we thought everything was represented in its best light and the shots were wonderful — it was a pleasure to get to witness your artistry and professionalism in action
 Thanks again — it was great to work with you!" 
Donna T., Lake Elmo, MN
"I'm loving it!! Everything looks magical and I can't even imagine the amount of work involved.  You're doing an awesome job.  Thanks again!!"
Cathy T., Longmont, CO
"Working with DiMasi Digital Design is a pleasure. We appreciate the quality of the work and the one on one attention makes the process go smoothly. We are so confident with them that we have chosen them to work exclusively on our projects."
Andy L., Englewood, CO
"To capture the kinds of images that you do, it's amazing and makes us look so professional and appear to be a much larger company than we are. I love the way you think and that you are passionate about your work. "
Don W., Aurora, CO
"You have an amazing gift of telling stories that my customers actually want to hear. I love your ability to speak to the audiences as though you share their viewpoint and are having a casual conversation with them. You feel like a member of our family. Thank you so much!"
Mitch M., Lakewood, CO
"Incredible.  Just incredible!!!
Thanks.  I've run out of exclamation points. To have the opportunity to work with truly great and special people like you makes my day!
You are the best there is."
Brett P., Tacoma, WA
Beyond Photography: Powerful Storytelling
My name is Steve DiMasi, and my company is DiMasi Digital Design.
I am a photographer; a videographer, editor and producer; a visual and narrative creative director, and most of all, my passion is storytelling.
Photography is but one of the tools DiMasi Digital Design applies to crafting a tailored approach to telling your unique story to your audience. Full video production is another, from scripting, shooting and directing, to the final editing. Coordinated web design, artful brochures, captivating writing, presentation and training material design—and more—provide for a broad range of vehicles for spreading coherent messages with a unified "voice". 
Educating and building understanding with a marketing partner about the unique aspects of your business takes time and effort. Having a relationship with a reliable ally, using a combination of marketing methods, maximizes that investment and builds brand recognition.
Portions of my work involve Medtronic, Novartis, and Vision Sciences medical devices. These projects range from creating Powerpoint, DVD and web presentations for teaching physicians specific procedures and techniques, to patient-focused video displaying dramatic before-and-after transformations of patients who have received treatment.
Other projects include dynamic video segments and web design for Land O'Lakes employee health and benefits programs. Due to confidentiality concerns and proprietary information, I am not able to publicly display this work. However, I would be happy to show samples of that work privately.